Sarah Bartholomaus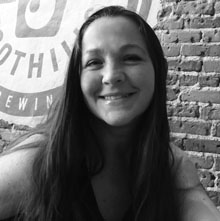 Sarah Bartholomaus joins us from Foothills Brewing, a popular brewery with several locations in Winston-Salem. From the Foothills website: "We chose "Chief Operating Officer" for Sarah's title but it could have easily been "Mama Bear." She's the one who takes care of all of us. When she's not overseeing every aspect of operations at the pub, or taking care of three adorable daughters, she's teaching our monthly Beer School. Since she's married to one of our owners we figure she's qualified." Sarah has facilitated multiple beer school events for alumni events over the past couple of years. We are delighted she is willing to facilitate a virtual event for Wake Women's Week!
Mary Dalton ('83)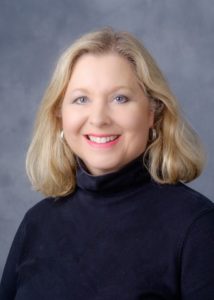 Dr. Mary M. Dalton is Professor of Communication and teaches classes in critical and creative media studies. She has a Ph.D. in Cultural Studies and an M.A. in Broadcasting/Cinema from the University of North Carolina at Greensboro. Her undergraduate degree is from Wake Forest University, and she is currently an MFA writing student at Spalding University studying fiction and screenwriting. Mary's professional interests are wide-ranging. She is a documentary filmmaker whose work focuses on community and social just issues. Her scholarship is in the area of critical media studies with an emphasis on the representation of educators in popular culture. When she can find the time, Mary enjoys knitting, cooking, gardening, and reading fiction, but she always tries to make time for watching movies and television series and for following the progress of her former students.
Mercy Eyadiel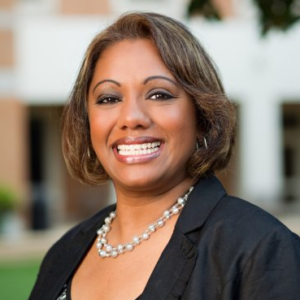 Mercy Eyadiel is a nationally recognized leader in career and personal development and has more than 20 years of experience in higher education working for three prestigious institutions over her career—Vanderbilt, Stanford, and Wake Forest University. Eyadiel's mission and passion are to help students and professionals identify their interests, values, and skills which ultimately lead them to rewarding careers. As such, she has been quoted in national media outlets ranging from Bloomberg Business, Fortune, Wall Street Journal, and Parents magazine.
In her current role as Associate Vice President of Career Development and Corporate Engagement, Mercy oversees strategy and operations for the School of Business Market Readiness and Employment team. In addition, Mercy oversees corporate strategic partnerships for the Business school, University-wide employer engagement and recruiting initiatives for 5,000+ undergrads (business and liberal arts) and graduate students (arts & sciences and business).
Tisha Felder ('01)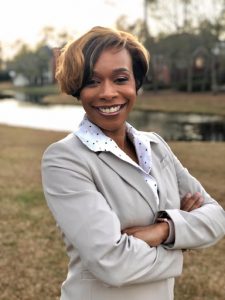 Dr. Tisha Felder is an Assistant Professor and Researcher in the College of Nursing at the University of South Carolina (UofSC) and Cancer Prevention and Control Program at USC Arnold School of Public Health. Dr. Felder's research focuses on two key areas: 1) encouraging breastfeeding among African American moms to reduce their risk of getting breast cancer; and 2) creating ways to improve the hormone therapy experiences of women with breast cancer. Dr. Felder's research has attracted federal funding from the National Cancer Institute (2015-2020), and she has presented her work at several conferences, both regionally and nationally. In 2019, she was recognized for her research accomplishments as a 2019 Breakthrough Star at UofSC and named one of the 2019 "40 Under 40 Leaders in Health" from the National Minority Quality Forum in Washington, D.C.
A native of Easley, SC, Dr. Felder received her B.A. in Sociology from Wake Forest University (2001), Master of Social Work from University of Michigan-Ann Arbor (2002) and a PhD in Behavioral Sciences from the University of Texas Health Science Center School of Public Health in Houston in 2010.
In addition to her research, Dr. Felder is passionate about mentoring students of color and teaching PhD students. She is a proud wife (Kevin "Big Redd" Felder, Columbia, SC native radio personality and WFU alum '00) and mother of three (Benjamin, Hannah, Mia).
Mona Flynn ('87)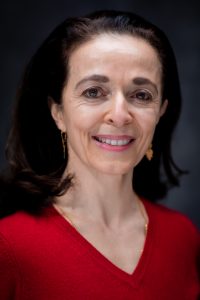 Mona Flynn is the owner of LifeFit Yoga. Though her exercise physiology background gave her a start with special populations from cardiac rehabilitation to competitive athletes, she started sneaking yoga and mind-body practices into classes for high-risk groups in the mid-1990s. Once the western world embraced yoga in the early 2000s, LifeFit, Inc., was created with a concentration in both yoga and Pilates. Mona has a Master's degree in exercise physiology and has over thirty years of teaching experience. She specializes in the blending of preventive and rehabilitative therapies. She is currently a doctoral student in Kinesiology at UNCG. Mona is a Certified Yoga Therapist with the International Allociation of Yoga Therapists, IAYT. She is registered with Yoga Alliance as a continuing education provider and as a Hatha teacher with Iyengar influence. In addition, Mona holds Balanced Body Pilates certifications , is a TRE (Trauma and Tension Releasing Exercise) Advaced Provider, and has been certified with Moms in Motion (pregnancy and postpartum), Aquatic Exercise Association, and the Arthritis Foundation. As a yoga therapist, Mona has certified in specific areas of Yoga for Osteoporosis, Yoga for Back Care, Yoga for Arthritis, Yoga Nidra Levels I and II, and Yoga Therpay with Pranayama, Bandhas and Mudra. Look for additional offerings on the classes page at www.lifefityoga.com/classes.
Dr. Julie Freischlag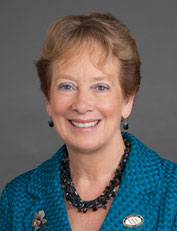 Julie A. Freischlag, MD, FACS, FRCSEd(Hon), DFSVS, is the chief executive officer of Wake Forest Baptist Health, dean of Wake Forest School of Medicine, and chief academic officer of Atrium Health Enterprise. Consistently ranked among the nation's top 50 medical centers, Wake Forest Baptist includes a growing, multi-hospital health system and physician network, the state-of-the-art and highly competitive Wake Forest School of Medicine, and the school's technology transfer and commercialization arm, Wake Forest Innovations.
As CEO and dean, she has the overall responsibility for the health system's clinical, academic and innovation enterprises and its annual operating budget of $3 billion. Previously, Freischlag was vice chancellor for Human Health Sciences and dean of the School of Medicine at UC Davis.
Freischlag has helped to drive change in academic medicine with a deep commitment to diversity and inclusion. For more than 15 years, she has led education and training programs at top medical schools in her role as professor and chair of surgery and vascular surgery departments. Freischlag also has more than 30 years of experience leading patient-care services as chief of surgery or vascular surgery at nationally ranked hospitals. She served as professor, chair of the surgery department and surgeon-in-chief at Johns Hopkins Medical Institutions. She led initiatives to expand research, add specialty clinical services, improve patient-centered care and patient safety, redesign the surgical training program and enhance academic career paths for faculty.
Her national leadership includes serving as a former governor and secretary of the Board of Governors and a regent and past chair of the Board of Regents of the American College of Surgeons. She is the past president of the Society for Vascular Surgery and the Society for Vascular Surgery Foundation, and past president of the Association of VA Surgeons and the Society of Surgical Chairs. Freischlag was the editor of JAMA Surgery for ten years (2005-2014) and is a member of the editorial boards of the Annals of Vascular Surgery, Journal of the American College of Surgeons, and British Journal of Surgery. She was recently named to the JAMA Editorial Board.
She has published more than 250 manuscripts, abstracts and book chapters, primarily addressing the treatment of abdominal aortic aneurysms, carotid artery disease and peripheral vascular disease utilizing outcome data and clinical trials; additionally, she has published on burnout and work-life balance.
Freischlag is an internationally recognized expert in the treatment of thoracic outlet syndrome which can require a specialized surgical procedure. Her present research involves completing assessment of a prospective randomized trial that tracks more than 800 patients from 34 Veterans Affairs Medical Centers across the country to compare outcomes in patients who received either open or endovascular repair of their abdominal aortic aneurysm. Freischlag has received numerous teaching awards, an achievement award from the Department of Veterans Affairs, and was elected to the National Academy of Medicine in 2015.
She has mentored students, residents and young faculty and is a frequent speaker on topics ranging from her expertise in vascular diseases, teamwork and patient safety, leadership and work-life balance to women succeeding in health professions. Freischlag has dedicated her career to serving as a role model for her students, a respected colleague across health professions, a strong community leader and a national voice for improving health and health care.
Currently, Freischlag serves on the Executive Board Association of Academic Health Centers, the Council of Deans of the Association for American Medical Colleges, Aga Khan University Board of Trustees, University of Pittsburgh School of Medicine Advisory Board, the University of Illinois Health Advisory Board, and the American Hospital Association Changing Workforce Task Force.
Emma Hart ('12) and Tess Finnegan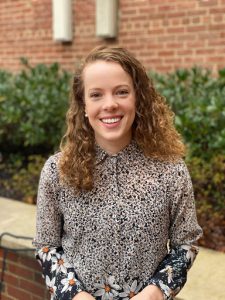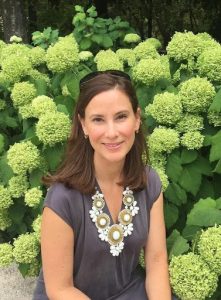 Emma Hart found herself returning to her local florist/garden center job during college summers. Cruising Instagram's suggested posts, Emma discovered Bouquet Club, a floral arranging workshop experience in DC, and pitched in to the concept to bring some flower power into her life while working at an independent school. While Bouquet Club is currently in the floral cooler, Tess Finnegan, co-creator of Bouquet Club, continues her work in floral design as the owner and lead designer of Green Hydrangea Flowers. A former federal trial attorney, Tess knew after a stint in Paris that she needed more color, more love, and more joy in her life. Following that passion out of the government office and into her Garage Design Studio, Tess creates stunning, custom-designed fresh flower arrangements.
Dr. Ayana Elizabeth Johnson
Dr. Ayana Elizabeth Johnson is a marine biologist, policy expert, writer, and Brooklyn native. She is founder of Urban Ocean Lab, a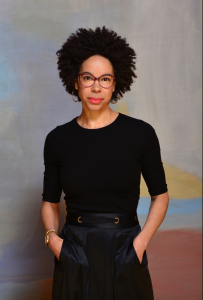 think tank for coastal cities, and founder and CEO of OceanCollectiv, a consulting firm for conservation solutions. She recently co-created theBlue New Deal, a roadmap for including the ocean in climate policy. She is co-creator and co-host of the podcast How to Save a Planet, co-editor of the anthology All We Can Save, co-founder of The All We Can Save Project, and she has written and presented widely on hope, strategy, and the intersections of race, racism and the climate crisis.
Dr. Johnson earned a B.A. from Harvard University in Environmental Science and Public Policy, and a Ph.D. from Scripps Institution of Oceanography in marine biology, with a dissertation on the ecology, socio-economics, and policy of sustainably managing coral reefs. For her research, she was awarded fellowships from the National Science Foundation, Switzer Foundation, and American Association of University Women. She has been named to the Grist 50, UCSD 40 Under 40 Alumni, and Elle's 27 Women Leading on Climate. Outside Magazine called her "the most influential marine biologist of our time." As co-director of partnerships for the March for Science, Dr. Johnson created a coalition of over 300 organizations that inspired over 1 million people around the world to take to the streets to support the role of science in policy making.
She is the proud daughter of a teacher/farmer and an architect/potter. Her work has been featured in The New York Times, The Atlantic,  Outside Magazine, and Nature magazine. Her op-eds have been published in The New York Times,  Washington Post, Los Angeles Times,The Guardian, and Huffington Post, and she blogs on Scientific American. She is a passionate advocate for coastal communities, and builds solutions for ocean justice and our climate crisis.
Perri (Helms) Kersh ('92, MAED '94, P '23)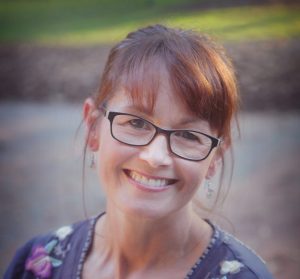 Organizing expert Perri Kersh provides simple and personalized organizing solutions for space and life so clients can function at their very best. Perri began her career as a time management consultant and study skills specialist in 1992. But, truth be told, she's been organizing most of her life. Through various careers in counseling, marketing and consulting, she finally settled in to her passion and started Neat Freak Professional Organizing, LLC in 2005. As a professional organizer, Perri works with families, individuals, small business owners and students. She is a frequent contributor to local and national publications, was featured on Fine Living and South Africa's The Home Channel, and is regularly asked to speak at professional and group events. She enjoys teaching Fundamental Organizing and Productivity Skills for NAPO, as well as coaching new organizers. Perri is the current President of the National Association of Productivity and Organizing Professionals, North Carolina Chapter, and a member of NAPO. She holds a BA in Psychology and a MAEd in Counselor Education from Wake Forest University. When she's not busy organizing for others, she frequently neatens up after her husband and two teenagers in Chapel Hill, NC. Learn more about Neat Freak Professional Organizing at neat-freak.com.
Dr. Rowie Kirby-Straker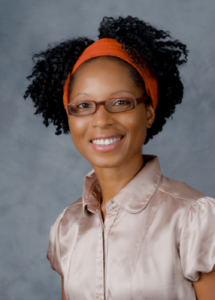 Dr. Rowie Kirby-Straker is an assistant teaching professor in the Department of Communication at Wake Forest University. She teaches courses in Public Speaking, Listening, and Environmental Communication, and supervises the Wake Speaks Speaking Center. She has degrees in Ecotourism, Environmental Management, and Development Communication. She has a PhD in Communication and her research interests lie in the areas of environmental risk communication, participatory environmental management processes, knowledge repatriation, and listening. Before her career in academia, Rowie worked as a fisheries public education officer in the Ministry of Agriculture, Forestry and Fisheries. During the summer, she takes college students back to the Caribbean for a short course in Environmental Communication.
Alex Koblan ('13)
Alex Koblan is a graduate of the class of 2013 and currently lives in Boston with her husband (and fellow Deacon) in Boston, MA. She is currently the Head Bartender at Blossom Bar in Brookline and has formerly held positions at breweries and distilleries across the country helping them execute hospitality-focused front of house programs. She has had cocktails featured in Boston Magazine, The Boston Globe, and Scientific American and placed in the top 8 of New England's Speed Rack competition in 2020. Her time in the anthropology department sparked an interest in the historical, scientific, and social import surrounding food and beverage rituals. She loves helping people get along with a drink in their hand and can't wait to share her cocktail with you to wrap up Wake Women's Week!
Jackie Krese (Parent '23)

Jacquelyn Krese is a Managing Director of Credit Suisse in the Capital Markets & Advisory (CM&A) division, based in New York. She is Group Head of Americas Debt Capital Markets Solutions (DCMS) which encompasses the fixed income capital markets origination and structuring businesses of Liability Management (LM), Derivatives and Structured Solutions (DSS) and Ratings Advisory (RA).
Ms. Krese is a Diversity Champion for the CM&A division and also serves on the division's ESG Committee. She is a board member of the Credit Suisse Foundation. She has served on the Managing Director Evaluation Committee (MDEC) in 2007-2009 and 2017-2020, has also been a member of the Investment Banking Committee-Finance (USIBC-F) from 2010-2017 as well as various other recruiting and mentoring committees of the firm.
Ms. Krese joined Credit Suisse in June 2005 from JPMorgan, where she was a Managing Director in the fixed income derivatives team. Ms. Krese worked at JPMorgan and its predecessors firms of Chase Manhattan Bank and Chemical Bank for 12 years total in the derivatives product area.
Ms. Krese serves on the Board of Directors of Comprehensive Youth Development, a non-profit that serves New York City high school students at three local schools. She is also a member of the Advisory Board for the McIntire School of Commerce, University of Virginia.
Ms. Krese holds a B.S. degree in Commerce from the University of Virginia's McIntire School of Commerce with dual concentration in Finance and Marketing.
Susan Langlitz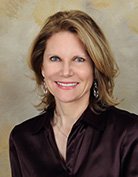 Dr. Susan Langlitz is an Associate Teaching Professor of Practice, Applied Business Communications, at Wake Forest University's School of Business. Dr. Langlitz has held several managerial positions for profit and non-profit organizations, where she led organizational development and training departments. In addition, she is the founder of The Center for Communication Empowerment (1997) and works with clients to optimize their communication practices.
Kate Leeder ('98)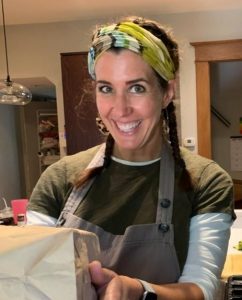 Upon graduating from Wake Forest University in 1998, Kate Leeder followed her passion and started cooking in professional kitchens. She trained with a French chef in St Louis, MO, married her college love (Bill '96) and moved to Chicago. She worked in a Michelin starred restaurant with a James Beard Award winning chef and loved the challenge of being a woman in a male dominated field. After taking a break from restaurant life, Kate became a cheese buyer for Whole Foods for a year and then she and Bill moved to Grand Rapids, MI. In further pursuit of her love for hosting and entertaining, Kate started a catering business focused on upscale dinner parties. In 2013, she designed, owned and operated a wine and cheese shop and bar. After five years in the business, Kate sold it and hasn't looked back yet. Kate kept one foot firmly in the restaurant world and has consulted on the opening of new restaurants in both Chicago and West Michigan. She is currently a chef for a fleet of private jets and in her spare time documents the meals she creates at home @dinneralmosteverynight.
Deb Marke ('16)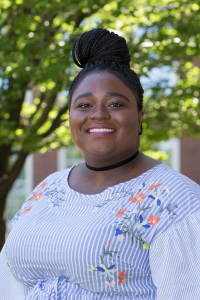 Deb Marke serves as the Assistant Director, Advocacy and Social Justice Education in the Office of Civic & Community Engagement. In this role, she oversees the Social Justice Incubator, Branches Social Justice Retreat, and College Advocacy Summit and directs both the Deacs Decide election engagement project and Wake Alternative Break. A Wake Forest alumna, Marke graduated with a Bachelor of Science degree in Health and Exercise Science with double minors in Psychology and Women, Gender, and Sexuality Studies. A gifted facilitator, Marke has developed several trainings on black feminist activism, critical community-building, and leadership development. 
Chrystal Cox McDowell ('01, MAED '02)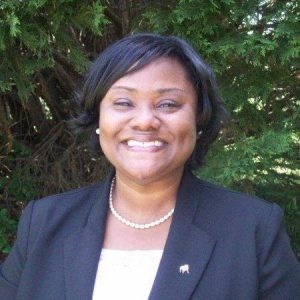 Dr. Chrystal Cox McDowell is a scholar practitioner, whose 18-year commitment to education has centered in work around college access and support for secondary and college students.  
Currently, Dr. McDowell is the Founder/CEO of Cox Educational Services, a consulting firm focused on helping clients obtain educational, career and personal goals.  In addition to adjunct lecturing, Dr. McDowell also serves as the assistant director of student affairs at the University of Georgia, Griffin Campus.  Before UGA Griffin, she served as director of the college readiness program, Upward Bound at Atlanta Metropolitan State College–a $1.25 million grant focusing on preparing high school students to enter college. It was during this tenure that the passion to work with first-generation college students was formed.  As a first-generation college student, and growing up in a small rural town, Dr. McDowell fully believes that access to higher education can be part of a solution to social and economic disparities.  
Dr. McDowell is a graduate of Wake Forest University where she received a Bachelor of Arts in Sociology and a Master of Arts in Education. She has also completed a doctoral degree in Student Affairs Leadership at the University of Georgia.
Active in the community, Dr. McDowell served on the board of directors of Advo-Kids CASA, an advocacy organization that serves children in Fayette, Spalding, Pike, and Upson counties in the State of Georgia. She also serves as a facilitator for Leadership Griffin with the Griffin+Spalding County Chamber of Commerce.  Dr. McDowell represents WFU, as an alumni-in-admissions, at local high school college fairs, and serves as a mentor to young women pursuing educational and career goals. One of her greatest accomplishments is being a foster mom.
Dr. McDowell loves reading, relaxing and spending time with her family. She and her husband Dr. Tyrus McDowell reside in Locust Grove, Georgia with their son Micah Asher and yorkie, King.
Allison McWilliams ('95)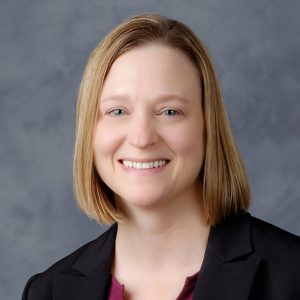 Dr. Allison McWilliams is Assistant Vice President, Mentoring and Alumni Personal & Career Development, within the Office of Personal and Career Development at Wake Forest University. In these roles, she leads and provides training, support, guidance, and resources for formal and informal mentoring relationships for college students, faculty and staff, and alumni, as well as leading personal and career development programs for young professionals. She has written for and spoken to national and international audiences about effective mentoring strategies, leadership, and professional development.
Prior to joining Wake Forest in 2010, Allison was a public service faculty member at the University of Georgia, where she created, administered, and facilitated leadership development and organizational development programs for higher education and public sector audiences. A native of Durham, North Carolina, Allison earned her bachelor's degree from Wake Forest, and holds a master's in public relations and a doctorate in higher education administration from the University of Georgia.
Michal Moore ('23)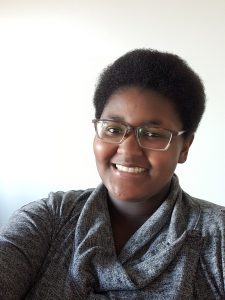 My name is Michal Moore and I am a Sophomore from Northeast  Georgia.  I am majoring in Biochemistry and Molecular Biology with a minor in Spanish. I am very involved in various music ensembles on campus playing Euphonium and French Horn and I am a brother of the band service fraternity Kappa Kappa Psi. I enjoy many different types of crafting, but most recently, I have been most interested in crocheting.
Michal will be leading the hands-on Your Art Space with WakerSpace workshop on March 23 at 6:45 p.m. Join her to create a ceramic tile coaster. The $10 registration fee includes the supply kit shipped to your home in advance of the workshop. Read more about WakerSpace here.
Sherry Moss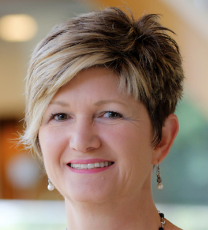 Dr. Sherry Moss, Benson Pruitt Professor in Business and Professor of Organizational Studies, received her Ph.D. in 1991 from Florida State University. She joined the School of Business in June 2005. Her research interests include attribution theory, feedback, abusive supervision, leader-member exchange, leader emergence and meaningful work. Her work has been published in various academic journals including Academy of Management Journal, Organizational Behavior and Human Decision Processes, Journal of Organizational Behavior, Journal of Management and Academy of Management Executive.
Holly Mullen ('24)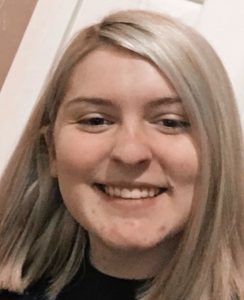 Hi everyone! My name is Holly Mullen. I am a Freshman from Stanley, North Carolina. I intend to major in Business & Enterprise Management and minor in Global Trade & Commerce. I am very interested in traveling and crafts. The paracord bracelet I will be teaching you how to make is one I have been making since I was eight. I hope you will enjoy this and I look forward to meeting everyone!
Holly will be leading the hands-on Your Art Space with WakerSpace workshop on March 21 at 5:45 p.m. Join her to create a fishtail paracord braided bracelet. The $10 registration fee includes the supply kit shipped to your home in advance of the workshop. Read more about WakerSpace here.
Liz Orr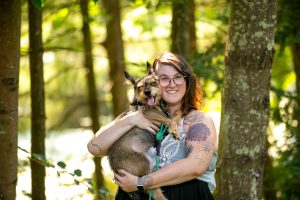 Liz Orr joined the Chaplain's Office team in June of 2014, moving to Winston Salem from Boston, bringing along with her a love of cold weather and an unshakeable loyalty to Dunkin Donuts iced coffee, or "Dunks", as she refers to it. Liz serves as the Associate Chaplain for Catholic Life at Wake Forest, tending to the spiritual, liturgical, pastoral, logistical, and culinary needs of the significant Catholic community here at Wake.
After graduating from Stonehill College, Liz lived in the community and worked at Haley House, the oldest Soup Kitchen in Boston. It was at Haley House that Liz first began working with men who were just transitioning out of prison, and that work was so meaningful to her, that when she went to Boston College School of Theology and Ministry for graduate school the following Fall, Liz dedicated her studies to a deep dive into the theological foundations and concepts of Restorative Justice models. This is still an area of justice that Liz is deeply passionate about, and has shaped her pastoral and prophetic work.
Most recently, Liz's study of the Enneagram has intersected with her practice of spiritual direction, her deeply held belief in the necessity of self-love, and her equally deeply held belief in the necessity of a sense of humor about ourselves; this has all converged into Liz's teaching style and practical application of the Enneagram that is unique, snarky, and yet at the same time, guided by the aim of encouraging and strengthening our wells of compassion within. Liz holds a Certification as an Enneagram Practitioner with the Enneagram Approach.
When she is not talking about the Enneagram, practicing spiritual direction, or cooking for her students, Liz keeps busy with coming up with new recipes to cook for her students, competitive axe throwing (she even built her own big axe!), strength training, swimming, hunting down vintage pyrex, the occasional hot rod show, and scolding her dog Olive for attempting to chase after every squirrel that crosses their path on their walks.
Ashley Hawkins Parham (MA '12)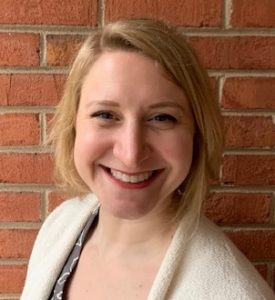 Ashley Hawkins Parham's journey to health and wellbeing promotion began early in college, where she fell in love with the study of psychology with questions like: How do our thoughts, feelings, and behaviors develop and change over time? How much control do we really have over our thoughts, feelings and behaviors, anyway? How can we be content with who we are and what we have in life while still striving to get better each day? How can we be best prepared for the hard parts of life and be sure to savor the good parts? What is good mental health?
Ashley dedicated time as a student, researcher, practitioner, and student affairs professional
over the last 15 years to understanding the science of behavior change and motivation, addiction, risky health behaviors in college students, personality and personality change, character development, wellbeing in the workplace, post-traumatic growth, mindfulness and meditation, the mind-body connection, and resilience.
Ashley creates and manages initiatives and services for the entire Wake Forest community – students, faculty, and staff – to build resilience, to prioritize diversity, equity, and inclusion in all we do, to increase our daily, joyful movement, and to elevate wellbeing in our workplaces.
Ashley graduated from the College of Charleston's Honors College with a BS in Psychology and Wake Forest University's Master's in Experimental Psychology Program. She is a certified Health and Wellness Coach, Koru Mindfulness teacher, and Community Resiliency Model guide.
Kish Cumi Price ('01, MAED '03)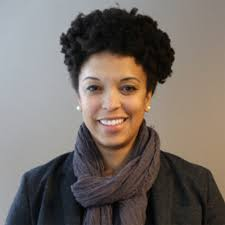 Kish Cumi Price, PhD, is the Director of Education Policy and Programming at the Louisville Urban League where she embraces a distinct call to fight for educational and social justice for youth and their families. Dr. Kish, a National Holmes Alumna, is a native of Flint, Michigan and Franklin, Tennessee. She received her doctorate from the University of Louisville (Counselor Education and Supervision) and she is a Double Deac receiving her B.A. (Psychology) and M.A.Ed. (Counselor Education, School Counseling) from Wake Forest University. 
 She has served in schools and communities largely representing minoritized populations as an executive director of an integrated health care pediatric office, elementary school counselor, CEO of a mentoring/tutoring program for middle school students, a clinical mental health counselor for high school students, and a researcher and counselor educator. Most importantly, she is a proud wife and mom of 10 children (4 bio and 6 bonus) focused on establishing a legacy of love in action.
Melissa McGhie Proctor ('02)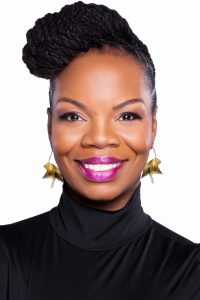 Melissa McGhie Proctor is the Executive Vice President and Chief Marketing Officer of the Atlanta Hawks & State Farm Arena. In this role, Proctor oversees the day-to-day operations of the club's marketing, Hawks Studios, live experience and production, brand merchandising, creative services, corporate social responsibility, brand communications and basketball development teams. She also works closely with executive leadership to provide strategy for the organization.
Proctor joined the organization in June 2014, when she was named Vice President of Brand Strategy. In her former role, she was responsible for brand development and building marketing & business plans that propelled the organization's long-term strategy. Throughout her tenure with the Hawks, she has played an instrumental role within the company, spearheading internal corporate employee initiatives and executive communication.
Beginning her career with the Turner Broadcasting System, Inc., Proctor served in brand development and strategy positions for Turner Entertainment Networks (including TNT, TBS, Turner Classic Movies (TCM), truTV and Peachtree TV), Cartoon Network and Turner Media Group. Additionally, she helped to create the first Corporate Social Responsibility division in Turner's UK office.  Among her accomplishments, she was responsible for managing the naming and identity for the rebranding of  Court TV as truTV, and leading corporate culture initiatives to foster employee engagement, collaboration and innovation.
Part of the NBA since high school, Proctor was the first "team attendant"/ ball girl for the Miami Heat organization, and in later years, returned to work for the Heat in the basketball operations division. Over her career, Proctor's professional achievements have earned her accolades from a multitude of publications and organizations. She has been recognized with Leaders and Aspire Academy's Leaders Under 40 Award; earned a mention on Atlanta Magazine's 2018 list of Women Making a Mark, and was recently selected as part of the Sports Business Journal/Daily's 2020 class of Forty Under 40.
Proctor is on the board for The Children's Museum of Atlanta, Atlanta BeltLine Partnership and 48 in 48 in addition to serving in an advisory capacity for The Dagger Agency. She holds a bachelor's degree in communication from Wake Forest University and a master's degree in design studies/branding from Central Saint Martins College of Art and Design at The London Institute. A native of Miami, FL, she now resides in the City of Atlanta.  
Twitter: @msmelissammm
Roxie Ray ('23)
My name is Roxie Ray, and I am a sophomore at Wake! I'm pre med with an anthropology major and sustainability minor. I've been painting my whole life, and painted competitively throughout high school. Now, I teach workshops at the WakerSpace. I love to paint, but even more, I love sharing that feeling with others!
Roxie will be leading the hands-on Your Art Space with WakerSpace workshop on March 26 at 6:45 p.m. Join her to paint the lavender sunrise miniature. The $10 registration fee includes the supply kit shipped to your home in advance of the workshop. Read more about WakerSpace here.
Brooke Reynolds ('01)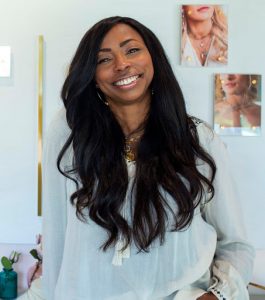 Brooke Reynolds led a successful 8-year career as a commercial real estate attorney at one of the premiere law firms in Texas. Brooke's practice involved a wide variety of commercial real estate transactions, including acquisitions and dispositions of investment-grade properties, asset management, financing, and development of real property. Brooke was a leader on her firm's Diversity Committee and created the firm's first diversity scholarship. She also led the Dallas Office's Recruiting Committee.
In 2013, Brooke left her practice to pursue her passion for creativity, entrepreneurship, and charitable giving. She started the women's handmade jewelry line Socialite Pink, a woman-owned and woman-run business that donated a portion of all sales to women-centered non-profits. Brooke grew Socialite Pink into a local brand favorite, with a thriving wholesale operation, online sales and most recently in 2020 Socialite Pink's own brick and mortar store. Brooke's vision for Socialite Pink was to create a place of refreshing for women, where every touchpoint with the customer left her inspired and encouraged. One of her favorite aspects of leading Socialite Pink was speaking to various women's groups and organizations regarding entrepreneurship and development.
Brooke believes that true empowerment for women is in each woman making the decision that is best for her life and supporting a fellow traveler as she makes her own life choices. Brooke decided to close Socialite Pink in 2021 in order to focus on family and new adventures. With regard to career shifts and major life pivots, Brooke wants women to know that, "it's ok to walk away from what's working if it no longer works for you."
Brooke earned a BS from the Calloway School of Business and Accountancy at Wake Forest University prior to obtaining a JD from the University of Michigan Law School where she served as the Managing Editor of the Michigan Law Review. She is married to her best friend, Chris Reynolds, and loves spending time with both Chris and the world's best dog, Noah (the Great).
Heidi Robinson (MA '11, P '18, P '19, P '20, P '21)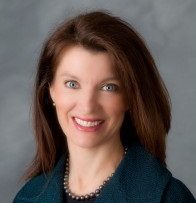 Heidi Robinson is the Assistant Vice-President for Career Education and an Associate Professor of the Practice in the Department of Education, where she teaches and directs the College to Career series of courses. She was hired in 2011 to develop for-credit career coursework. During her time at Wake Forest University, she has been nominated and completed the Leadership Development Program, been designated an ACE Scholar for her work in service-learning, and received the North Carolina Counseling Development New Professional Award. She was nominated by students and inducted into membership in Omicron Delta Kappa, a national leadership honor society. She conducts service work with student-athletes, leading professional development for men's and women's basketball, football, women's golf, and Student-Athlete Career Development Night. Heidi completed her graduate degree at Wake Forest. Born in Washington State, she and her spouse have two sons (Zachary, WFU '20, '21 and John Blakely, WFU '18. '19) and have made their home in North Carolina.
Alex Reyes Schroeder ('06, JD '09)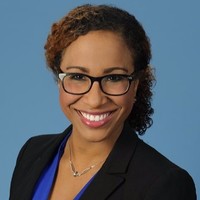 Alexandria (Alex) Reyes Schroeder is Senior Counsel in Wells Fargo's Legal Department. In this role, she provides legal and regulatory guidance to the bank's credit card and co-brand businesses. Alex also has an active pro bono practice, with a focus on matters relating to immigration and housing.  In addition to her work at Wells Fargo, Alex is an adjunct professor at the University of Minnesota Law School. She also serves as President of the Wake Forest University Alumni Council, and President of WAKEMinneapolis. 
Susan Sparks (JD '87)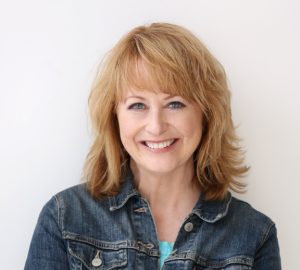 As a trial lawyer turned standup comedian and Baptist minister, Susan Sparks is America's only female comedian with a pulpit. A North Carolina native, Susan received her B.A. at the University of North Carolina where she was President of her Class and a law degree from Wake Forest University.
After ten years as a lawyer moonlighting as a standup, she left her practice and spent two years on a solo trip around the world, including working with Mother Teresa's mission in Calcutta, climbing Mt. Kilimanjaro, and driving the Alaska Highway. Upon returning home, she entered Union Theological Seminary in New York City where she earned a Master of Divinity and wrote an honors thesis on humor and religion. In May 2007, Susan was installed as Madison Avenue Baptist Church's 15th Senior Minister and the first woman in its 170-year history. She continues in that pulpit to this day.
Susan is also a professional comedian touring nationally with a Rabbi and a Muslim Comic in the Laugh in Peace Tour. Her work with humor, healing, and spirituality has been featured in O (The Oprah) Magazine, the New York Times, and on such networks as ABC, CNN, and CBS. A nationally known preacher and speaker, Susan is the best-selling author of five books and the writer of an award-winning nationally syndicated column with the USA Today Network distributed to over 600 papers reaching 21 million people in 36 states. In 2018, Susan was presented with the 20th John L. Haber Award for Outstanding Contribution to the Arts given by the University of North Carolina. She also received the Intersections International Award for her interfaith work to promote justice and reconciliation among diverse communities.
Most importantly, Susan and her husband Toby love to fly-fish, ride their Harleys, eat good BBQ, and root for UNC Tar Heel Basketball and the Green Bay Packers.
Captain US Navy (Retired) MJ Sweeney ('77)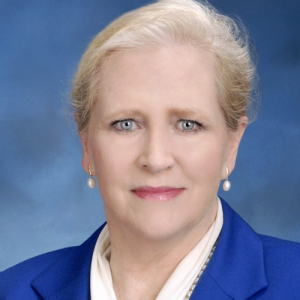 Captain, U.S. Navy (Retired) MJ Sweeney is an accomplished military and corporate executive whose 26 years of Navy service laid the foundation for a successful corporate career in corporate marketing and military affairs at military-focused financial services companies. She was known as a "fixer," the strong go-to leader put into a failing organization, who could quickly bring order out of chaos and get the organization back on track. She built high-performing teams, delivered best-in-class results and created collaborative internal and external relationships. MJ's leadership accomplishments have been marked by her strong sense of core values and leadership philosophy as a servant leader to her people: "I can take bad news. My job is to make our organization a place where you can do your best work. Avoid hubris, remain teachable."
Highlights of MJ's Navy career include serving as Commanding Officer of the Navy's Pacific Fleet special mission ships (oceanographic and surveillance) in Pearl Harbor, Hawaii, and in major command, as Commander, Military Sealift Command Atlantic, a major command, directing the Navy's 100+ Atlantic Fleet logistics, special mission and contract-operated ships supporting combatant ships in an area of operations spanning the Atlantic Ocean. During her final tour as Deputy Director, Office of the Chief of Naval Operations (CNO), The Pentagon, she handled the continuity of operations in the aftermath of the 9/11 terrorist attack, performing a key role in the re-staffing and restoration of the CNO's staff and workspaces. With the 350-person staff of the Navy's leadership displaced, MJ quickly got the staff functioning and settled in temporary spaces, even as casualties were being tallied, communications were down and all normal operations were disrupted. In addition to being recognized for her actions during the attack and subsequent explosion at The Pentagon, she earned several personal and unit awards during the course of her distinguished Navy career.
Upon retirement from active duty, MJ joined USAA, a Fortune 500 military-focused financial services provider, to direct corporate marketing sponsorship and military affairs relationships in the Northeast. She led a USAA Military Affairs division covering 16 states and Washington, DC, leading all face-to-face activity in support of strategic and tactical engagement plans with active duty, Reserve, Guard and military spouse organizations. Following a rewarding two years as part of the Executive Team of the USS ZUMWALT Commissioning Committee, she joined First Command Financial Services as a regional director, hired to revitalize all strategic and tactical marketing and military affairs relationships in the Northeast. In both roles, she was heavily involved in the enterprise engagement strategy with military and veteran organizations, professional associations, for corporate sponsorship, military transition/hiring and military spouse hiring activities.
MJ then shifted her servant leadership focus to consult with veteran and military nonprofits on strategic planning for corporate sponsorship relationships and career transition programs, devoting herself to her passion for helping veterans on a pro bono basis, with a focus on career transition from uniformed service to further education and civilian careers. She currently serves on several veteran-military organization advisory boards. She is an experienced consultant, lending her expertise as a career transition coach and corporate veteran hiring engagement expert, and is an active member of several veteran organizations and veteran-serving volunteer groups. She credits the start of her dedication to servant leadership to the Pro Humanitate spirit she encountered at Wake Forest University, and serves as a member of the Decorated Deacs Executive Committee.
Janelle Taylor ('01)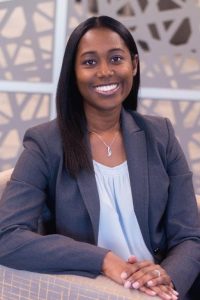 Janelle Taylor has over 15 years experience in the field of Human Resources with a focus on strategic initiatives, talent management, and organization effectiveness in corporations. She is a trusted leader and coach who thrives in diverse, dynamic environments. She is passionate about helping people connect the dots of their work to the strategies of their business.

Janelle holds a B.A. in Sociology from Wake Forest University and a Masters in Human Resources Management from DeVry University. She lives in the Charlotte, NC area with her husband Chad and daughters Chelsi and Chace.
Kayla Taylor ('01)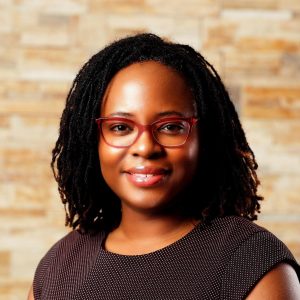 Kayla Taylor is the Assistant Dean of Career & Professional Development at Campbell Law School in Raleigh, NC. With nearly 13 years of career and professional development experience, including performing in a variety of capacities at The University of North Carolina at Greensboro (UNCG) and Wake Forest University School of Law, she sees her purpose in her work is to help others find theirs.
A Gallup-certified strengths coach, Taylor spends considerable time facilitating team building workshops around the StrengthsFinder assessment for a variety of organizations and serves as a purpose coach for individuals managing career transitions. She has presented at several conferences, both regionally and nationally on topics such as strengths, purpose, and meaningful work. Taylor earned a B.A. in sociology from Wake Forest University prior to obtaining both a B.A. in Civil Law and a J.D. from Louisiana State University Paul M. Hebert Law Center. Following law school she practiced real estate law. She is currently pursuing a Master's in Faith and Leadership at Campbell Divinity School and is the Mission Possible Ambassador at RootedGood, a non-profit impact organization that empowers others to make good in the world.
Taylor is a sports fanatic whose goal is to go to the Olympics as a spectator, of course. She spends her free time attending or watching sports with her husband, Eric, an educator too, and her two children, Reign and Adaya, who are budding athletes themselves.
Tina Thornton ('93)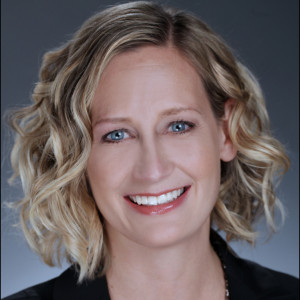 Tina Thornton – who joined ESPN directly out of college in 1993 – was named senior vice president, content operations in November 2020. Thornton added to her already vast portfolio ESPN's remote operations team – responsible for more than 4,000 remote events annually, leadership of ESPN's Directing team – including all directors, set design and lighting, and oversight of a newly formed centralized creative team.  The ESPN Creative Studio brings together creative groups from across ESPN as storytellers through design, graphics, animation, music, editing and branded content.
Thornton continues to oversee several additional business units at the company; ESPN Next – a dynamic career development program for employees across our content division, the content integration & synergy solutions group – producing strategic integrated opportunities between ESPN and TWDC, and production's management operations team, made up of production management, production scheduling and business/personnel operations.
In July 2018, Thornton was named senior vice president, production and chief of staff to ESPN's president. As the chief of staff, Thornton served as an advisor to ESPN President Jimmy Pitaro and his direct reports, providing insight and input into all matters related to ESPN's vast businesses. She also worked with the leadership team to identify new opportunities and risks, and facilitated discussion and decisions across the team and the segment as part of the senior leadership team.
Thornton was named senior vice president, production and multimedia sponsorship integration and management operations in May 2015. This role included oversight of the Management Operations team, the former Content Associate Program & the Multimedia Sponsorship Integration unit (MSI), which she handled until March, 2019.
From 2001-2014, Thornton led the production of ESPN's NCAA Championships coverage, overseeing 24 events including wrestling, lacrosse and the Women's College World Series. From 2001 to 2016, Thornton led ESPN's women's basketball coverage, including the NCAA Women's Tournament and Final Four.
Thornton joined ESPN as a production assistant in 1993. From 1994-1998, she worked as an associate producer on a variety of events, including ESPN's Sunday Night Football, Big Ten college football, college basketball, the NFL Draft and several X Games and Winter X Games. Thornton served as coordinating producer from 1998-2006 for a variety of ESPN Outdoors programming, including the Bassmaster Tour, the Bassmaster Classic and the ESPN Great Outdoor Games. She was promoted to senior coordinating producer in 2006.
In 2012, Thornton and ESPN's Rosalyn Durant were selected as mentors in the first year of the Global Sports Mentoring Program initiative run by espnW and the U.S. Department of State.
A Cincinnati native, Thornton graduated from Wake Forest University with a bachelor of arts degree in communications in 1993. In 1999, she completed the Simmons College Program for Developing Managers. From 2002-05, Thornton served a three-year term on the Wake Forest Alumni Council, representing nearly 40,000 alumni worldwide. Thornton's connection with Wake Forest continued in 2020 when she was appointed to the Wake Forest College Board of Visitors. Additionally, she was awarded an Honorary Doctorate from Mercy College in 2019.
In September 2019, Thornton was named to the class of Sports Business Journal Game Changers and in September 2017, she was named one of Women in Cable Television's "Woman to Watch", an accolade given to three women in the industry each year. She also participated in the Women in Cable Telecommunications (WICT) Betsy Magness Leadership Institute from 2005-06 (Class XII). Thornton also served as a volunteer youth lacrosse coach in her hometown for nine years.
Mary Tribble ('82, MA '19)
Mary Tribble has led Wake Forest's alumni engagement strategy since 2014, after running an event marketing firm in Charlotte for 25 years. Mary co-founded and produced the North Carolina Conference for Women, an event that gathered two thousand people annually to discuss issues of relevance to women. She graduated from Wake Forest in 1982 and will earn her Masters Degree in Liberal Studies this spring. She is writing her thesis on the untold story of her great-great-great-great grandmother Sally Wait, the wife of Wake Forest's founder Samuel Wait.
Steph Trilling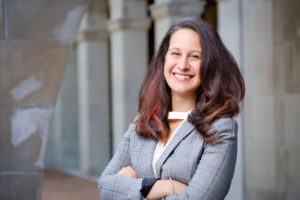 Steph Trilling (she/her/hers) serves as the Director of the Women's Center at Wake Forest University. Steph serves on the leadership team for the Office of Diversity and Inclusion, is the co-chair of the Culture of Respect Initiative, and directs the Women's Center at Wake Forest University. A licensed clinical social worker, she brings a love for working with people and a systems advocacy approach to creating a culture where every single person is welcomed, celebrated, and valued. She is a student of intersectional feminism and wholeheartedly believes that we all have room to grow on the way to being the best version of ourselves.
Julie Wayne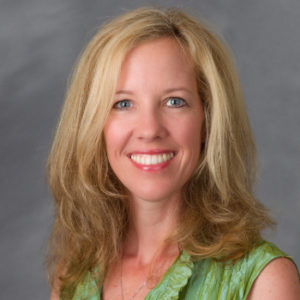 Dr. Julie Holliday Wayne earned her PhD in Industrial/Organizational Psychology at the University of Georgia in 1998. Since then, she has been a faculty member at Wake Forest University and is currently a Professor in the School of Business. In her research, she studies issues related to challenges created by changing demographics and roles of men and women in society.