Allegra Brochin ('19)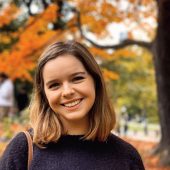 Allegra Brochin is currently the Senior Analyst for Global Internal Communications at Capri Holdings Limited in New York City. She manages communication strategy and content development for over 14,000 employees around the world at Versace, Jimmy Choo, and Michael Kors. She graduated from Wake Forest in 2019 with a double major in Psychology and Communication, and a minor in Entrepreneurship. Prior to landing her current job, Allegra interned for 3 summers at Michael Kors — first with the International Public Relations team, and the following two summers with the Retail Communications team, which she later joined full-time upon graduating. During her time at Wake Forest, Allegra was highly involved in campus activities that allowed her to meet new people and serve her community. Her experiences at Wake Forest solidified her love of connecting people with experiences they enjoy through communications. She held a variety of leadership roles on campus, including Director of Marketing for Campus Recreation for 3 years, VP of Marketing for Student Union, and Chair of Publicity and Outreach for Project Pumpkin. Allegra also served as a Tour Guide and Board Member for Ambassadors in Admissions throughout her 4 years on campus, sharing her passion for Wake Forest with visitors from around the world. Today, Allegra serves as the President of the Wake NOW (Network of Women) NYC Chapter. Allegra will jump at any opportunity she gets to visit Wake Forest, and is so honored to be coming back to celebrate Wake Women's Weekend with her fellow Demon Deacons.
Sara Cromwell (MALS '10)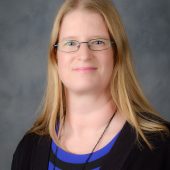 Sara Cromwell is the Assistant Director of the Timothy S. Y. Lam Museum of Anthropology at Wake Forest University. She has her B.A. in History from Davidson College and her M.A. in Liberal Studies from Wake Forest. She is a past president of the Association of Visitor Attractions of Forsyth County, and remains involved in promoting the city's arts and cultural resources. Originally from Connecticut, she has lived in Winston-Salem for 20 years.
Lisa Ewart ('99)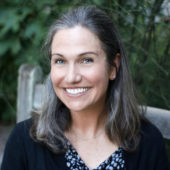 Lisa Ewart is a self-described "Jill of all trades" with SASS Go, a 501(c)(3) nonprofit organization on a mission to eradicate assault, abuse, and trafficking against women and girls globally.  In addition to assisting with the management of SASS Go, Lisa is active in the SASS classroom teaching in communities up and down the East Coast.  Prior to joining SASS Go, Ms. Ewart practiced law for nearly nine years with the international law firm of Wilmer Cutler Pickering Hale and Dorr LLP.  In a self-described moment of clarity or insanity, she left the law firm and joined the Peace Corps as a volunteer in her late 30s. During her two plus years of service in a small, rural community in Morocco, she experienced over and over again the power of women and girls to achieve their own potential, even in the face of seemingly insurmountable challenges. She returned to the United States with a renewed passion to help empower women and girls at home and abroad and is thrilled to be doing just that with SASS
Mackenzie Faison ('23)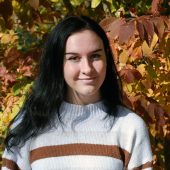 Mackenzie Faison is a junior studying Computer Science and Statistics. Her studies have a focus in data science and database architecture as well as statistical analysis. In addition to volunteering at the WakerSpace, she's; a member of Alpha Phi Omega and the Rook and Bishop Chess Club. Mackenzie enjoys printmaking as a creative outlet.
Mona Flynn ('87)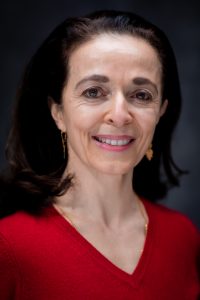 Mona Flynn is the owner of LifeFit Yoga. Though her exercise physiology background gave her a start with special populations from cardiac rehabilitation to competitive athletes, she started sneaking yoga and mind-body practices into classes and workshops for high-risk groups in the mid-1990s. Mona has a master's degree in exercise physiology and is a current doctoral student in Kinesiology at UNCG. She has over thirty years of teaching experience, specializing in the blending of preventative and rehabilitative therapies. Mona is a C-IAYT with the International Association of Yoga Therapists, a continuing education provider for Yoga Alliance, an Iyengar influenced teacher with additional certifications to include Pilates, TRE (Trauma and Tension Releasing Exercise), and Moms in Motion (pregnancy and postpartum). Her community service has helped to establish a nonprofit, The Yoga Connection, providing yoga to immigrant and refugee women.
Jen Hoover ('91)

Jen Hoover enters her 10th season at the helm of the Wake Forest women's basketball program in 2021-22. She was named the school's 10th coach in program history in May of 2012. Hoover came to Wake Forest after one season as the head women's basketball coach at High Point. Hoover returned to Wake Forest to lead the program after starring for the Demon Deacons from 1987-91. She was a three-time All-ACC selection and is second on the school's career record charts for points (1,728) and rebounds (1,006). Hoover was a member of the ACC Academic Honor Roll and a member of the South team that won the bronze medal at the 1989 Olympic Festival in Oklahoma City, Oklahoma. She also led the Deacs to their first NCAA Tournament appearance in 1988. Hoover was inducted to the school's Athletic Hall of Fame in 2002. Prior to coming back to Wake Forest, Hoover guided High Point to a 20-13 record in her one season with the Panthers and led the team to a WNIT appearance. The 20 wins tied for the most in a single season since High Point moved to Division I in 1999. Hoover was named the 2012 Spalding Maggie Dixion Division I Rookie Coach of the Year after the season. Hoover's assistant coaching career began in 1994 and included stints at California, Virginia, Memphis, James Madison, East Carolina, VCU and Missouri-Kansas City. As a player, Hoover played professionally overseas following her Wake Forest career for Solna IF Basketball Team in Stockholm, Sweden, from 1991-92. She played the 1993 season with Athletes in Action on the USA Fall Exhibition Tour and the Australian spring tour before starting her coaching career. Hoover married her husband, John, in 2001 and the two have one daughter, Maggie.
Megan Bosworth Hoyt ('12)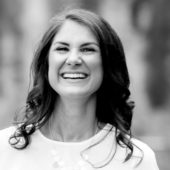 Megan Hoyt is the Assistant Director of Alumni Personal and Career Development at Wake Forest University. She creates programs to engage alumni in all aspects of their professional development, with a particular emphasis on creating resources that empower alumni to navigate career transitions and strengthen their networks. As a nonprofit professional, Megan developed skills in fundraising, volunteer management, and storytelling. She received her Bachelors of Arts from Wake Forest University, and is currently working towards earning a Masters of Social Work from the University of North Carolina at Chapel Hill. Megan loves a good podcast recommendation and will happily share delicious recipes for meal-prepped lunches. Her favorite place to be is right in the middle of a good conversation – and she would love to connect with you.
Camille Russell Love ('73)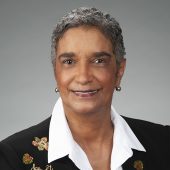 Since 1998, Camille Russell Love has directed the cultural programming for the City of Atlanta. As Executive Director, she guides the cultural and artistic vision of the Chastain Arts Center and Gallery, the City's Public Art Program, Gallery 72, Elevate, Contracts for Arts Services, the Cultural Experience Project and the Atlanta Jazz Festival, which, year after year, continues to be one of the nation's preeminent free jazz festivals. In October 2010, the Office of Cultural Affairs was recognized by proclamation from the Atlanta City Council for "unifying Atlanta's cultural community through programs and cultural experiences that enhance the quality of life and provide cultural and art opportunities to all citizens and visitors." As a result of the impact she has made on the City, Camille has been recognized by various local, national and international agencies in response to her work. In 2002, she received the Inspired Cultural Excellence Award presented by Omega Media. She was a graduate of the 2006 Atlanta Regional Commission's 'Regional Leadership Institute' and was awarded the Community Impact Award presented by Living the Dream in 2007. She has served on the boards of the Metropolitan Atlanta Arts Fund, APEX Museum, Piedmont Park Conservancy and the National Black Arts Festival. She was also a member of the Coca-Cola Scholars Foundation National Selection Committee and the 1996 Cultural Olympiad Committee. In 2012 she was awarded both the Ford Freedom Unsung Award, presented by Ford Motor Company, and the Women in the Arts award from Synchronicity. The National Black Arts Festival presented Ms. Love with the Cultural Warrior Award in 2013 and Arts for Learning, Woodruff Arts Center honored her as one of three 2015 Luminaries: Champions of Arts in Education. In recognition of her contribution to art and culture in Atlanta and abroad, Camille Russell Love received the distinction of Chevalier of the Order of Arts and Letters by the French Minister of Culture and Communication in 2017.
Previously, Ms. Love worked for 15 years at IBM in various marketing capacities, including Consulting Industry Specialist for Worldwide Software Strategy & Systems. In 1992 she became founder and president of For the Love of Art, a consultant practice that provided educational, fundraising, and public relations services for the visual and performing arts. In 1993, while presiding over For the Love of Art, she founded and became director of the Camille Love Gallery. The Gallery represented primarily African American artists to commercial and residential clients. Camille earned a B.A. in psychology from Wake Forest University and attended Duke University Law School. She is a proud mother of three and a grandmother of two.
Allison McWilliams ('95)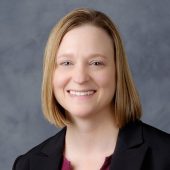 Dr. Allison McWilliams is Assistant Vice President, Mentoring and Alumni Personal & Career Development, within the Office of Personal and Career Development at Wake Forest University. In these roles, she leads and provides training, support, guidance, and resources for formal and informal mentoring relationships for college students, faculty and staff, and alumni, as well as leading personal and career development programs for young professionals. She has written for and spoken to national and international audiences about effective mentoring strategies, leadership, and professional development. Prior to joining Wake Forest in 2010, Allison was a public service faculty member at the University of Georgia, where she created, administered, and facilitated leadership development and organizational development programs for higher education and public sector audiences. A native of Durham, North Carolina, Allison earned her bachelor's degree from Wake Forest, and holds a master's in public relations and a doctorate in higher education administration from the University of Georgia.
Ann Phelps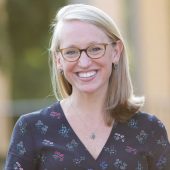 Ann Phelps is the Director of Programming for Leadership and Character at Wake Forest University. She earned a B.A. from Hastings College and an M.A.R. from Yale University where she studied the intersection of religion, the arts, and modern culture at the Institute of Sacred Music. In her former roles as Director of the 1 Campus 1 Community Office of Community Engagement and Interim Director of Religious Life at Millsaps College, she taught courses on community engagement and vocational discernment. Most of her research has been conducted outside of the library, where she has worked as a freelance musician and teacher with colleges, universities, and religious communities to envision how corporate rituals and collective creativity can empower us to be more ethical actors in our changing world.
Elizabeth Whiting Pierce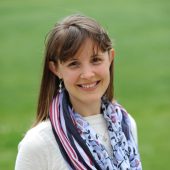 Elizabeth Whiting Pierce is Director of Interdisciplinary and Engaged Learning in the Professional Schools. She earned a B.S. from Trevecca Nazarene University, an M.Div. from Vanderbilt University, and a Ph.D. in Religion from Emory University, concentrating in Religion, Conflict, and Peacebuilding. Before joining the Leadership and Character Program at Wake Forest University, Dr. Pierce directed the Center for Ethics and taught ethics at Mars Hill University. A primary goal of her research and teaching is equipping leaders to constructively engage conflicts arising in their professional settings and in society at large.
Andrea Malik Roe ('99)
In 2012, Andrea Roe co-founded CRH Healthcare, a Southeastern-based urgent care company with 70+ centers, and serves as President and CFO.  She focuses on capital efficient operations and uses her substantial M&A expertise to execute on CRH's best-in-class transactions. Prior to CRH, Andrea was the U.S. healthcare deal partner at an international private equity firm, serving on Boards of healthcare, retail and logistics companies.  Andrea holds a BS in Analytical Finance, magna cum laude, from Wake Forest University, where she currently serves on the Business School Board of Visitors, and an MBA from the Kellogg School of Management, where she graduated with Distinction.
Malika Roman Isler ('99)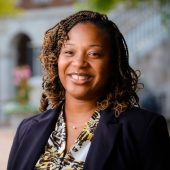 Malika Roman Isler is the inaugural Assistant Vice President of Inclusive Practice. Prior to this role, she served as the inaugural Director of Wellbeing at Wake Forest University, leading the development, institutionalization and collective impact of Thrive – Wake's comprehensive approach to wellbeing. Malika has extensive experience integrating research and practice, creating behavior change interventions, developing strategic plans that guide culture change, and defining assessment tools to ensure research and practice effectiveness. Prior to returning to Wake Forest, she served on the faculty of the UNC-Chapel Hill School of Medicine, and as an administrator and faculty lead with the NC Translational and Clinical Sciences Institute (NC TraCS). In these capacities, Malika was on the investigative team for 10 federally and institutionally funded projects and centers in the areas of health equity and community engagement. With her training and outreach expertise, she provided consultation and technical assistance to collaborative efforts among students, community members, and faculty.
Alex Reyes Schroeder ('06, JD '09)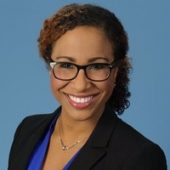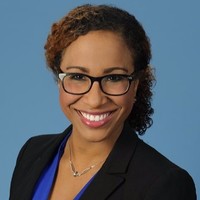 Alexandria (Alex) Reyes Schroeder is Senior Counsel in Wells Fargo's Legal Department. In this role, she provides legal and regulatory guidance to the bank's credit card and co-brand businesses. Alex also has an active pro bono practice, with a focus on matters relating to immigration and housing.  In addition to her work at Wells Fargo, Alex is an adjunct professor at the University of Minnesota Law School. She also serves as President of the Wake Forest University Alumni Council, and President of WAKEMinneapolis.
Alex Sink ('70, P '11)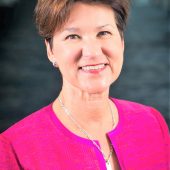 Alex Sink is a 1970 graduate of Wake Forest, holding a B.S. in Mathematics, Magna Cum Laude. She received the Distinguished Alumni Award, and served as President of the Alumni Council, and Chair of the Board of Visitors. In 1992, Ms. Sink was elected to the University Board of Trustees, where she served until becoming a Life Trustee in 2018. She most recently served on the boards of the Wake Forest Baptist Medical Center and Verger Capital Management. Ms. Sink had 26-year career at Bank of America, where her final position was BAC Florida President from 1993 to 2000, leading the state's largest bank. In 2006, she was elected to the office of CFO of the State of Florida, and in 2010, she was the Democratic nominee for Governor. In 2008, Sink founded Ruth's List Florida, an organization to identify, recruit, train, mentor and elect more Democratic women at both the local and state levels. She is currently actively involved in the startup technology community in Tampa, Florida and has served on several nonprofit boards, including the United Way Worldwide Leadership Council and the U.S. Global Leadership Coalition Advisory Board.
Margaret Supplee Smith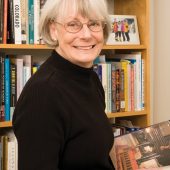 "Peggy" Smith is the Harold W. Tribble Professor of Art Emerita and former four-term chair of the art department.  She has degrees from Stephens College, the University of Missouri, Case Western Reserve University, and Brown University.  The founding director of the graduate program in historic preservation at Boston University, she has been active in historic preservation statewide since 1979 when she and her family moved to Winston-Salem.  She curated the first "Reynolda as a Country House" exhibition at Reynolda House and headed the North Carolina Women's History Project. Smith and Emily Herring Wilson co-authored North Carolina Women: Making History (UNC-CH, 1999), which won the Mayflower Society Award for Nonfiction, and in 2013, she published her award-winning American Ski Resort: Architecture, Style, and Experience (OK).  This spring Preservation NC has published "Great Houses and Their Stories," Peggy's book documenting Winston-Salem's "Era of Success," with architectural photographs by her husband, Jackson Smith.
Emilie M. Townes
Dr. Emilie M. Townes, an American Baptist clergywoman, is a native of Durham, North Carolina.  She holds a Doctor of Ministry degree from the University of Chicago Divinity School and a Ph.D. in Religion in Society and Personality from Northwestern University.  Dr. Townes is the Dean and Distinguished Professor of Womanist Ethics and Society at Vanderbilt University Divinity School, becoming the first African American to serve as Dean of the Divinity School in 2013.  She is the former Andrew W. Mellon Professor of African American Religion and Theology at Yale University Divinity School and in the fall of 2005, she was the first African American woman elected to the presidential line of the American Academy of Religion (AAR) and served as president in 2008.   She was the first African American and first woman to serve as Associate Dean for Academic Affairs in the Yale Divinity School.  She is the former Carolyn Williams Beaird Professor of Christian Ethics at Union Theological Seminary and Professor of Social Ethics at Saint Paul School of Theology. Editor of two collection of essays, A Troubling in My Soul: Womanist Perspectives on Evil and Suffering and Embracing the Spirit: Womanist Perspectives on Hope, Salvation, and Transformation; she has also authored Womanist Ethics, Womanist Hope, In a Blaze of Glory: Womanist Spirituality as Social Witness, Breaking the Fine Rain of Death: African American Health Issues and a Womanist Ethic of Care, and her groundbreaking book, Womanist Ethics and the Cultural Production of Evil.  She is co-editor with Stephanie Y. Mitchem of the Faith, Health, and Healing in African American Life.   Her most recent co-editorship is Womanist Theological Ethics: A Reader done with the late Katie Geneva Cannon and Angela Sims was published in November 2011.  Townes was elected a Fellow in the American Academy of Arts and Sciences in 2009.  She was the first Black woman to serve as president of the American Academy of Religion in 2008 and served a four-year term as president of the Society for the Study of Black Religion from 2012 to 2016. In 2022, Townes was elected to the presidential line of the Society of Christian Ethics.  Her presidential year will be 2025.  At that time she will be the first Black woman to hold this office.
Mary Tribble ('82, MA '19)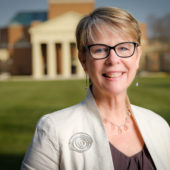 Mary Tribble Mary Tribble has led Wake Forest's alumni engagement strategy since 2014, after running an event marketing firm in Charlotte for 25 years. Mary co-founded and produced the North Carolina Conference for Women, an event that gathered two thousand people annually to discuss issues of relevance to women. She graduated from Wake Forest in 1982 and earned her Masters Degree in Liberal Studies in 2019. Mary's book, Pious Ambitions: Sally Merriam Wait's Mission South 1813-1831, which chronicles the life of the first Wake Forest president's wife, was published by University of Tennessee Press in fall 2021.