Main Content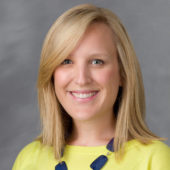 Lauren Beam ('07)
In March 2014, Lauren Beam joined the Mentoring Resource Center staff, and also worked with Allison McWilliams to launch the Alumni Personal & Career Development Center. In her role as Associate Director, Lauren manages the MRC and APCDC websites and related outreach and marketing initiatives, as well as creates and delivers mentoring and alumni personal and career development content, resources, and programs for faculty, staff, students, and alumni.
Prior to joining the Mentoring and Alumni Personal & Career Development team, Lauren was the Assistant Director for Career Programming and Outreach, and a Career Coach, in the Office of Personal & Career Development at Wake Forest University from 2009-2014. Lauren worked with undergraduate and graduate students, and alumni, of all majors and career interests in the college of arts and sciences.
Lauren has a M.S. in Counseling with an emphasis in College Counseling and Student Development from the University of North Carolina at Greensboro. Additionally, she received her BA in Communication and Religion from Wake Forest University.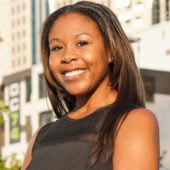 Brittney Bogues ('09)
Brittney Bogues is an influential communications executive for several brands, personalities and concepts with a proven track record of securing positive press, engaging public interest and generating significant social media buzz. Brittney is creative, persuasive and highly adaptable to the evolving demands of a dynamic consulting landscape. When she is not closing deals and covering press, Brittney is most likely listening to good music, dancing or entertaining. She is an entrepreneur and co-founder of Bogues Consulting Group, which provides award-winning, white-glove service, extensive industry experience, and a substantial network of cultivated relationships. With 10+ years of communication, business and nonprofit expertise, Bogues focuses on providing quality, creative, individualized, results-driven solutions for each client.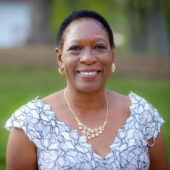 Jocelyn Burton ('80)
Jocelyn Burton grew up in Youngstown, Ohio, and Richmond, Virginia, and was one of only about two-dozen African-American female students at Wake Forest in the late 1970s. It was challenging, she said, but she made friends across campus and was an RA in Efird dormitory and a member of the Strings society. After graduating with a degree in history, she earned a master's degree in public policy from the University of Texas at Austin and a law degree from the University of Chicago. Early in her career, she defended the United States in a number of cases as an assistant U.S. attorney in San Francisco, including a stint as chief of the civil division. The Civil Rights Division of the U.S. Department of Justice recognized her work on behalf of victims of discrimination. After serving as chief attorney for the Superior Court of California, Santa Clara County, she opened the Burton Employment Law Firm in Oakland in 2011.
Burton serves on the Board of Trustees and is a past member of the Alumni Council. She also serves on the board of Saint Vincent's Day Home, a nonprofit child development center in Oakland, and is a past board member of several other community and education programs.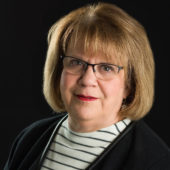 Jane Cage ('78)
Jane Cage received her B.A. in both Economics and Spanish from Wake Forest University. She attended the National Preparedness Leadership Initiative at Harvard University in 2014 and the FEMA Emergency Management Institute in 2016. A long-time resident of Joplin, MO, Jane served as the volunteer chairman of the Citizens Advisory Recovery Team (CART) formed after the May 2011 tornado. As CART leader, she led the group in listening to citizens about their vision for a recovered Joplin. The resulting report became the long-term recovery plan for Joplin.
Jane has been a civic leader in Joplin for many years leading organizations such as Rotary, the YMCA, the Humane Society, and Chamber of Commerce. Today Jane acts as a community liaison for many groups and continues to participate in recovery activities.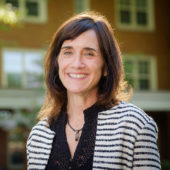 Julie Coyne ('89)
Julie Coyne majored in religion with a minor in women's studies. Julie traveled to Guatemala in 1994 to study Spanish and stayed on to work as a volunteer. Having developed deep bonds with many of the families she was working with in the rural communities, Julie dreamt of the opportunity to provide the opportunity of good education to the children she had grown to know and love. When a substantial donation was given towards this dream in 1997, Education and Hope was formally established as a non-profit organization. In their first year they offered five scholarships. Their after school program began in 1998 with 10 students, one teacher and one cook. The program has evolved organically over time to respond to needs within the community. Today they serve hundreds of children and their families. They are concerned for the education as well as the physical, emotional and social well-being of each student. Meals, medical care, shoes and uniforms have all become integral pieces of their outreach. The after school program nurtures the holistic well-being in each child they work with.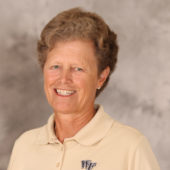 Dianne Dailey
Dianne Dailey retired after the 2017-18 season after 30 years as Wake Forest's women's golf coach. During Dailey's three decades of leading the program, the Demon Deacons won 30 team titles, 39 individual titles, won four ACC Championships and qualified for 15 NCAA Championships. She coached 28 All-Americans, 39 All-ACC selections, five ACC Players of the Year, four ACC Freshmen of the Year and 2018 NCAA Champion Jennifer Kupcho.
A 1971 graduate of Salem College, Dailey took over the Wake Forest program in the summer of 1988. A four-time ACC Coach of the Year, Dailey led the Demon Deacons to conference championships in 1994, 1995, 2009 and 2010. Her four titles rank second in the history of ACC women's golf coaches. In 2001, Dailey was named the LPGA Coach of the Year and was also inducted into the National Golf Coaches Association Hall of Fame. She has served as the president of the NGCA as well as a chairman of the NCAA Golf Committee, heading up the NCAA Championships and setting policies for collegiate golf.
In 2010, she was honored as the Dianne Dailey Learning Center, a state-of-the-art training center for the men's and women's golf programs, was named for her.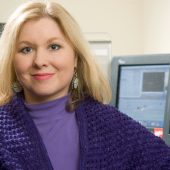 Mary Dalton ('83)
Mary M. Dalton is Professor of Communication, Film Studies, and Women's and Gender Studies at Wake Forest University.  She has a Ph.D. in Cultural Studies and an M.A. in Broadcasting/Cinema from the University of North Carolina at Greensboro; her undergraduate degree is from Wake Forest University. Mary's professional interests are wide-ranging.  Her film Martha in Lattimore premiered at the Real to Reel Film Festival where it won Best Documentary and was an Official Selection of SILVERDOCS. She is the author of Teacher TV: Sixty Years of Teachers on Television and The Hollywood Curriculum: Teachers in the Movies. Dalton has also tracked the history of the situation comedy in her edited volume The Sitcom Reader: America Viewed and Skewed. She likes Southern folk art and primitive antiques.  When she can find the time, Mary enjoys knitting, cooking, gardening, and reading fiction, but she always tries to make time for going to the movies and following the progress of former students.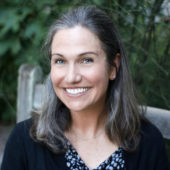 Lisa Ewart ('99)
Lisa Ewart serves as the Executive Director of SASS Go, a newly created nonprofit organization working on the front line for the prevention of trafficking, assault and abuse against women and girls. For nearly a decade, Lisa worked as a bankruptcy and commercial litigator with the law firm of Wilmer Cutler Pickering Hale & Dorr in Washington D.C. and New York City. In a self-described moment of clarity or insanity, she left the law firm and joined the Peace Corps as a volunteer in her late 30s. During her two plus years of service in a small, rural community in Morocco, she experienced over and over again the power of women and girls to achieve their own potential, even in the face of seemingly insurmountable challenges. She returned to the United States with a renewed passion to help empower women and girls at home and abroad and is thrilled to be doing just that with SASS Go.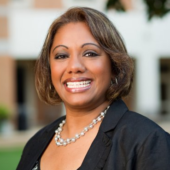 Mercy Eyadiel
Mercy Eyadiel is a nationally recognized leader in career and personal development and has more than 20 years of experience in higher education working for three prestigious institutions over her career—Vanderbilt, Stanford, and Wake Forest University. Eyadiel's mission and passion are to help students and professionals identify their interests, values, and skills which ultimately lead them to rewarding careers. As such, she has been quoted in national media outlets ranging from Bloomberg Business, Fortune, Wall Street Journal, and Parents magazine.
In her current role as Associate Vice President of Career Development and Corporate Engagement, Mercy oversees strategy and operations for the School of Business Market Readiness and Employment team. In addition, Mercy oversees corporate strategic partnerships for the Business school, University-wide employer engagement and recruiting initiatives for 5,000+ undergrads (business and liberal arts) and graduate students (arts & sciences and business).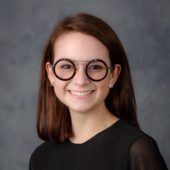 Sydney Feinglass ('17)
Sydney Feinglass is the special projects assistant in the Office of the President. Sydney works with campus partners on strategic planning and execution of various university-wide initiatives, including the President's Commission on the First-Year Experience and "The Arts of Leading: Perspectives from the Humanities and Liberal Arts" conference. She joined the Office of the President in 2017 as the Wake Forest Fellow for the 2017-18 academic year.
Sydney attended Wake Forest as a Gordon Scholar, earning a bachelor's degree in economics with minors in philosophy and French. With the support of thoughtful advisers and university research grants, Sydney had the opportunity to conduct archival research in Washington, D.C. and Paris, France. Outside of the classroom, she was involved in Alpha Kappa Psi—a co-ed business fraternity—and the Wake Forest Feminist Collective throughout her four years.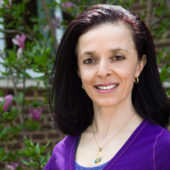 Mona Flynn ('87)
Mona Flynn, a 1987 graduate of Wake Forest University, is the owner of LifeFit Yoga. Though her exercise physiology background gave her a start with special populations from cardiac rehabilitation to competitive athletes, she started sneaking yoga and mind-body practices into classes for high-risk groups in the mid-1990s. Once the western world embraced yoga in the early 2000s, LifeFit, Inc., was created with a concentration in both yoga and Pilates.
Mona has a Master's degree in exercise physiology and has over twenty five years of teaching experience. She specializes in the blending of preventative and rehabilitative therapies.
Mona is Yoga Alliance-registered as a Hatha teacher with Iyengar influence, and is certified in Pilates, TRE (Trauma and Tension Releasing Exercise), Moms in Motion (pregnancy and postpartum), Aquatic Exercise Association, and the Arthritis Foundation.
She is the owner of LifeFit, Inc., a business dedicated to using the teaching of wellness principles for improved lifelong fitness and well being.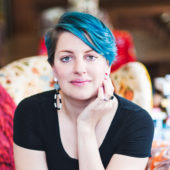 Susan Harlan
Susan Harlan teaches in the Wake Forest English department. Her humor writing has appeared in McSweeney's Internet Tendency, The Awl, The Billfold, Avidly, Queen Mob's Tea House, The Hairpin, The Belladonna, Janice, and The Establishment. Her book Decorating a Room of One's Own (Abrams, 2018) started as a column entitled "Great House Therapy" for The Toast, which won the Mark Twain House and Museum's Royal Nonesuch Humor Writing Contest in 2017. She has also published essays in venues including The Guardian US, The Paris Review Daily, Guernica, Roads & Kingdoms, The Common, The Morning News, Curbed, Atlas Obscura, Public Books, and Nowhere. Her book Luggage was published in the Bloomsbury series Object Lessons in March.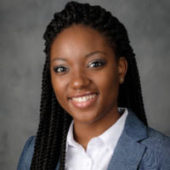 Alisha Hartley ('18)
Alisha Hartley ('18) is a recent graduate of Wake Forest University. During her time at Wake, she majored in psychology, with minors in entrepreneurship and social enterprise, and African studies. Alisha was intrigued by the study abroad opportunities offered on campus. She studied psychology in Vienna, Austria (Spring 2016) and social and political development in Durban, South Africa (Fall 2017). Alisha incorporated her leadership and social skills into her roles as a Resident Adviser, President's Aide, and Chair of the Black Excellence Committee. She enjoys listening to her peers and discussing ways to make Wake Forest University more inclusive for everyone. Alisha's mission in her roles on campus is to encourage and support others in their times of discomfort and contentment. As the Fellow in the Office of Campus Life, Alisha is thrilled to continue being an advocate for wellbeing and self-expression.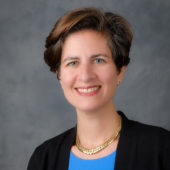 Shaida Horner (JD '99)
Shaida Jarrahi Horner, JD, CPA, is an experienced trust and estates attorney, having assisted hundreds of clients with comprehensive estate and trust administration, as well as tax and probate law issues. She joined Wake Forest University as Assistant Vice President, Gift Planning & Marketing in August 2012. In her current role as Associate Vice President, Ms. Horner oversees Gift Planning at Wake Forest University. In addition to her experience in trust and estate law, Ms. Horner also has extensive experience in addressing issues related to multigenerational estate and business succession plans. Before joining Wake Forest University, Ms. Horner was Vice President of Estate Settlement at Wells Fargo Bank. Ms. Horner is active in the North Carolina Bar Association and a number of charities and civic organizations in Forsyth County and is a frequent speaker on philanthropy. Ms. Horner earned her BA and her Master of Accounting degrees from the University of North Carolina at Chapel Hill and her JD degree from Wake Forest University. She has also earned the Certified Trust and Financial Advisor (CTFA) designation.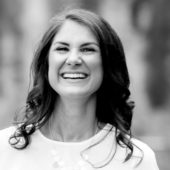 Megan Bosworth Hoyt ('12)
Megan Bosworth Hoyt is the Assistant Director of Alumni Personal and Career Development within the Office of Personal and Career Development. Megan creates programs to engage alumni in all aspects of their professional development, with a particular emphasis on providing tools to navigate the transition from college to career. She works with partners in the Office of Alumni Engagement and volunteers from the WAKECommunities to design events that engage alumni in their own personal and professional development, while also connecting alumni to the Wake Forest networks within their cities.
Prior to returning to Wake Forest, Megan worked as the Relationship Development Director at the William G White Jr, Family YMCA, cultivating volunteers and educating members and the community on the impact of philanthropy. Megan earned her bachelor's of arts in history from Wake Forest in 2012.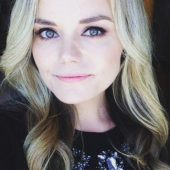 Kate Lambert ('03)
Kate Lambert is an actor, writer, producer, and improviser. Along with the other members of the sketch/improv group "The Katydids," she writes, stars in, and executive produces "Teachers" on TV Land. The series revolves around a group of elementary school teachers who are trying to mold the minds of America's youth while their own personal lives are a total mess. Tim Goodman of The Hollywood Reporter said of her performance, "[Lambert] made me laugh harder than I have in a long time."
Prior to moving to Los Angeles, she lived in Chicago, where she performed in The Second City 101st Mainstage revue, "Let Them Eat Chaos." Bust Magazine called her "sardonic and spot on" and shorts in which Lambertacted and wrote have been featured on The Huffington Post, MTV, The Onion, Cosmopolitan, MoveOn.Org, Feministing and College Humor.
She has done voiceover work for American Dad, appeared on "The Today Show" and "Last Call with Carson Daly" and has performed at festivals, and theaters across the country including EW Popfest, TBS Just for Laughs, Upright Citizens Brigade in New York and Los Angeles, and La Jolla Playhouse. She is an alumna of The Second City Touring Company and iO Chicago.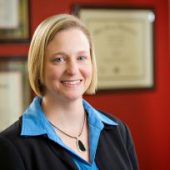 Allison McWilliams ('95)
Allison McWilliams is the Director of the Mentoring Resource Center and the Alumni Personal & Career Development Center. In June 2010, Allison returned to her alma mater to develop and lead the University's Mentoring Resource Center, which provides training, support, guidance, and resources for formal and informal mentoring relationships across the University. Since March 2014 Allison has also provided leadership for Alumni Personal & Career Development programming and resources in collaboration with the University's Office of Alumni Engagement, with a particular emphasis on young alumni. Prior to joining the University in June 2010, Allison was a public service faculty member at the University of Georgia, where she created, administered, and served as a facilitator for leadership development and organizational development programs and initiatives both for higher education and public sector audiences. A native of Durham, North Carolina, Allison earned her bachelor's degree from Wake Forest, and a master's in public relations and a doctorate in higher education administration from the University of Georgia.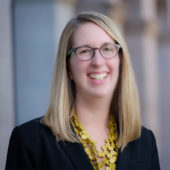 Paige Meltzer
Paige Meltzer is the founding director of the Women's Center. Dr. Meltzer holds a Ph.D. in US history from Brown University, an M.A. from Binghamton University, and a B.A. from Hamilton College. She joined Wake Forest from Harvard University's Program in History & Literature, where her teaching focused on gender, politics, and social movements in the twentieth-century United States. Her forthcoming book, Maternal Citizens: Gender and the Making of Postwar Political Culture, 1945-1960 (UMass Press), provides a gender analysis of the so-called postwar political consensus. Prior to academia, Dr. Meltzer was Policy Director and Interim Executive Director for the Women's Statewide Legislative Network, a nonprofit dedicated to women's economic justice issues in Massachusetts; while there, she led the state's Paid Family Leave Coalition and did advocacy work with a range of groups from grassroots activists to the New England Commissions on the Status of Women. Paige and her family live in Winston-Salem with their cocker spaniel mix, Penny Lane.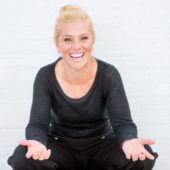 Kate Parker ('98)
Kate T. Parker is a mother, wife, former collegiate soccer player, Ironman, author of the internationally bestselling book Strong Is the New Pretty, and professional photographer who shoots both personal projects and commercial work for clients across the world. Her next project is a book of photos celebrating the strength and spirit of boys, The Heart of a Boy, coming in Spring 2019. Her Strong Is the New Pretty photo series has led to collaborations with brands such as Disney, Kellogg's, Girl Scouts of the USA, and NBC. It has also inspired Kate to launch a philanthropic arm of Strong Is the New Pretty, partnering with organizations such as Girls on the Run, the Boys & Girls Clubs of America, the Women's March, GLAM4GOOD, Girl Up, the BULLY Project, and the Arthur M. Blank Family Foundation, which invests in kids' health and education. When she's not photographing, Kate can be found eating Mexican food, playing with her dogs, and kicking around a soccer ball with her two daughters and husband in Atlanta, Georgia.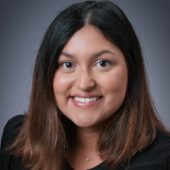 Anita Patel
Anita Patel, born and raised in Winston-Salem, used her time at Wake Forest to transform a space she already knew, into a home. Attending as a Carswell scholar, she earned a Bachelor of Science in Health and Exercise Science, with minors in Psychology and Chemistry, and received the honor of Phi Beta Kappa her senior year. During her time as a student, Anita worked as head student athletic trainer with the Wake Forest Football team, served as the President of Delta Xi Phi Multicultural Sorority Inc., and served as the first Student Director of Dash Corps. After graduating in 2017, she expanded her impact at Wake Forest as the Fellow in the Office of the Dean of the College, working on key strategic initiatives, such as the College Curriculum Review Committee and the Commission on the First Year Experience. Currently, Anita is a graduate student in the Wake Forest Master in Management program and will start at EY in their Charlotte office after graduating in May.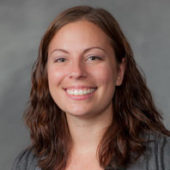 Jennifer Priem
Jennifer graduated magna cum laude from the University of Wisconsin-Milwaukee with a B.A. in Psychology before continuing on to obtain her M.A. in Communication. She earned her Ph.D. in 2009 from The Pennsylvania State University with an emphasis in interpersonal communication, stress, and health. While at Penn State, she taught courses on research methods, communication theory, and interpersonal communication. Her dissertation earned her the Gerald R. Miller Outstanding Dissertation Award in 2010 by the National Communication Association. Upon obtaining her doctorate, Jennifer served as the postdoctoral fellow in the School of Human Ecology at the University of Texas at Austin, before working as a visiting assistant professor in the Department of Communication at the University of Illinois at Urbana-Champaign.  Her research, focusing on how interpersonal communication influences physiological stress responses, has been featured in various publications, translated into a book chapter, and presented at conferences throughout the United States. Her article, "Relational Uncertainty and Cortisol Responses to Hurtful and Supportive Messages from a Dating Partner" appeared in the June 2011 special issue of Personal Relationships on the mind-body connections in personal relationships.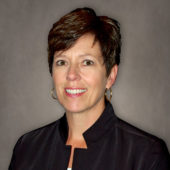 Lori Sykes
Lori Sykes currently serves as an Associate Director on the Employer Relations team at Wake Forest University. In her role, she interacts with local, regional and national organizations to develop relationships resulting in experiential learning opportunities, internships and full-time employment opportunities. She is a graduate of Appalachian State University where she earned a Bachelor of Science degree in Industrial Psychology as well as an MBA.

Tiffany Waddell Tate ('07, MALS '11)
Tiffany Waddell Tate is Associate Director for National Engagement at Wake Forest University. In her role, Tiffany supports community boards and programs in the Midwest / Western regions, as well as working closely with the Personal & Career Development team on alumni initiatives out West.
External to her full-time role at Wake Forest, Tiffany also works as a career coach & professional development consultant, passionate about helping others develop themselves while adding value to organizations and the world. With over a decade of work in Higher Education, she is a trained speaker and facilitator adept in leading professional development efforts for professionals, with a penchant for millennials.
She's been featured as a guest speaker for collegiate institutions, professional associations across the country, and within the private-sector on a variety of professional development topics geared toward college students, early career professionals, and executive leaders in transition. She is a master in coaching professionals to learn, lead, and grow at work, while being true to their authentic selves and building their personal brand.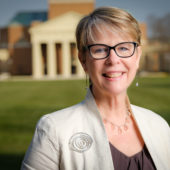 Mary Tribble ('82, MA '19)
Mary Tribble has led Wake Forest's alumni engagement strategy since 2014, after running an event marketing firm in Charlotte for 25 years. Mary co-founded and produced the North Carolina Conference for Women, an event that gathered two thousand people annually to discuss issues of relevance to women. She graduated from Wake Forest in 1982 and will earn her Masters Degree in Liberal Studies this spring. She is writing her thesis on the untold story of her great-great-great-great grandmother Sally Wait, the wife of Wake Forest's founder Samuel Wait.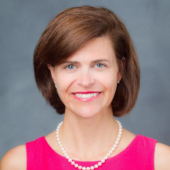 Marybeth Sutton Wallace ('86)
Marybeth Sutton Wallace ('86) is a Phi Beta Kappa Summa Cum Laude graduate of Wake Forest, where she majored in English and earned an upper-class Carswell Scholarship. After receiving her master's degree in English from the University of Virginia she returned to Wake Forest as assistant-to-the Provost for Edwin G. Wilson. She wrote and taught for North Carolina Wesleyan College and edited for North Carolina Wesleyan College Press in the years that her family lived in Eastern North Carolina, before returning to Winston-Salem. She is special assistant to President Nathan Hatch and oversees the Wake Forest Fellows and President's Aides programs and edits the Trustee Reader. She and Jenny Puckett have co-taught a first-year-seminar on the History of Wake Forest. A longtime Arts Council Board Member, she co-chaired the Arts Council Campaign for Winston-Salem Forsyth County to raise $2.4 million for the arts in 2016.
Marybeth is well known around campus for her famous gold & black "Deacon Crunch Cookie," which happens to be Ed Wilson's favorite cookie.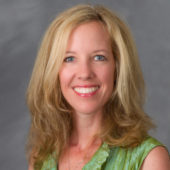 Julie Wayne
Julie Holliday Wayne earned her undergraduate degree in psychology at Furman University in 1993 and her Masters and PhD in Industrial/Organizational Psychology at the University of Georgia. Since 1998, she has been a faculty member at Wake Forest University and is an Associate Professor in the School of Business. In her research, she studies sexual harassment, work-life balance, and workgroup diversity and has published in journals such as the Journal of Applied Psychology, Personnel Psychology, Journal of Organizational Behavior, and Organizational Research Methods. Her work has received national media attention and has been highlighted in Forbes, Fox News, the Chicago Times, Parent Magazine, and others. She has earned numerous awards for her research including being a finalist for the Rosabeth Moss Kanter International Award for the "best of the best" in work-family research and being identified as a "Top 50" extraordinary contributor to the work-family field by the Work-Family Researchers Network. Dr. Wayne is an active member of her church and community and is a co-leader of "Davie County Moms", a 1000+ member group whose mission is to foster a thriving community by being informed advocates for education. She has been married to her husband, Michael, for 24 years and they have three children.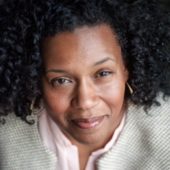 Lamaya Williams ('01, MALS '05)
Lamaya Covington Williams ('01, MALS '05) is a writer, teacher, entrepreneur and nonprofit professional. She holds undergraduate and graduate degrees from Wake Forest University and has completed postgraduate work at The University of Georgia, Salem College and The University of Amsterdam in Holland. Currently, she is vice president of Big Brothers Big Sisters, teaches humanities at Forsyth Technical Community College and is managing partner of Good People Win, LLC. Williams is also board chair for the Women's Fund of Winston-Salem and serves on the board of directors for Girl Scouts Carolinas Peaks to Piedmont and the Triad Chapter of the Association of Fundraising Professionals. Williams lives in Lewisville, NC with her husband, Ira ('01), and their three children.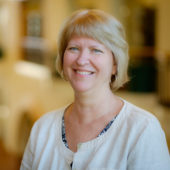 Tanya Zanish-Belcher
In 2013, Tanya Zanish-Belcher was named the Director of Special Collections & Archives, and University Archivist for Wake Forest University in Winston-Salem, North Carolina. Prior to arrival in North Carolina, she worked as an archivist for the Alabama Dept. of Archives and History (1989-1994) and as a special collections department head at Iowa State University (1995-2013).
Her most recent publication is Perspectives on Women's Archives (edited, with Anke Voss) for the Society of American Archivists (2013) and she is also the author of "'A Culture of Concealment': Revealing the Records of Human Reproduction," which also appears in Perspectives. Zanish-Belcher has a special interest in advocacy and sharing archives with local communities and has given numerous presentations to local and regional groups, as well as professional organizations. She received her B.A. in History from Ohio Wesleyan University and an M.A. in Historical and Archival Administration from Wright State University in Dayton, Ohio.
She was named a Fellow of Society of American Archivists in 2011, the highest accolade given by the Society, and recently completed a term as SAA's 73rd President (2017-2018).