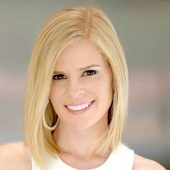 Meagan Hooper ('04)
Founder, bSmart

Meagan Hooper, bSmart's founder, leveraged an arts degree and professional theatre and film experience into a decade long career on Wall Street, working her way up from Administrative Assistant for the founder of a premier hedge fund, to the firm's Chief Operating Officer. Self-taught in the world of finance, her prowess and expertise was quickly recognized, as she then became Director of Operations for a global wealth management firm, overseeing $4 billion in assets across multiple asset classes. Through her journey, Meagan discovered a need for advising, supporting, and connecting aspirational millennial women. This motivated her to launch bSmartGuide.com to serve as a platform for women to learn, connect and promote their brands in order to achieve success and obtain their goals.
While building on her business savvy and entrepreneurial spirit, Meagan continues her pursuit of the arts, from performing stand-up comedy to appearing in film, television, and theatre.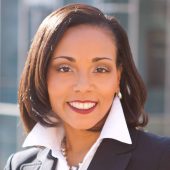 Tycely Williams ('97)
Vice-President of Development, YWCA USA

Over the past 18 years Tycely founded and led a consulting company, served as a Director of Development for two health and human services organizations, the Artistic Director of two community-based dance studios, and the Executive Director for a nonprofit organization founded by a Fortune 500 Company.
A Cum Laude graduate of Wake Forest University, Tycely holds a Bachelor of Arts degree in Communication with distinguished departmental honors and a Minor in Journalism. She possesses a Masters in Leadership from The McDonough School of Business at Georgetown University, as well as a Certificate in Professional Fundraising from Boston University and a Certificate in Nonprofit Management from Duke University.
Tycely is a Certified Fund Raising Executive (CFRE) that has personally raised and managed more than $69 million dollars for nonprofit organizations.