"1 in 5 low-income menstruating individuals report missing work, school or similar events due to lack of access to period supplies."

SOURCE: 2018 U BY KOTEX SURVEY CONDUCTED WITH YOUGOV
"One in three families face the daily crisis of diaper need."

SOURCE: Diaper Bank of North Carolina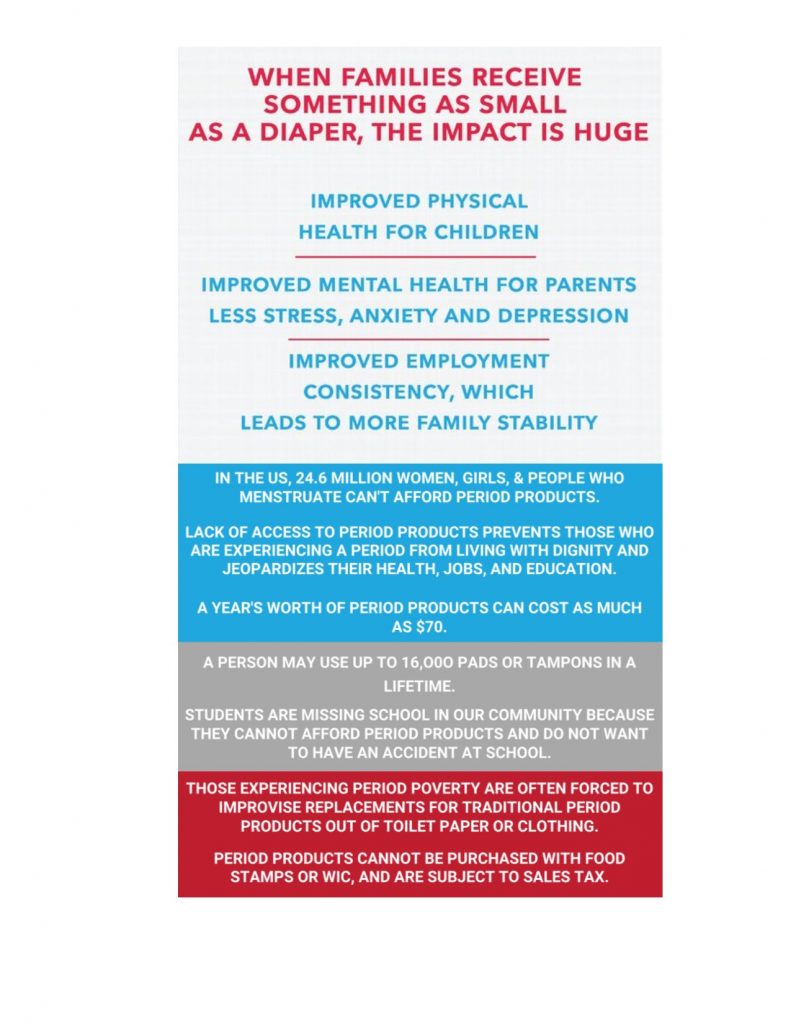 Support the women and children in your college hometown by participating in the #WakeWomen Diaper and Dignity Drive. Help us RESTOCK the Greater Triad Branch of the Diaper Bank of NC.  The Winston-Salem warehouse is located adjacent to the site of the 2022 fire at the Weaver Fertilizer Plant and experienced significant water damage, resulting in a loss of 60,000 products. 
Help build back the inventory of needed diapers and feminine products. Donate HERE via the Amazon wish list. Items ship directly to the Diaper Bank of NC and will be distributed in the Triad. If you choose to make a donation, please let us know by submitting a note to be counted in during our Pro Humanitate Days initiative.
Amazon list navigation: Go to the Amazon wish list via the link above. Choose item(s) and add to your cart. At "choose a shipping address" at check-out, look under the "other addresses" heading and select: Diaper Bank of NC (#WakeWomen)'s Gift Registry Address.